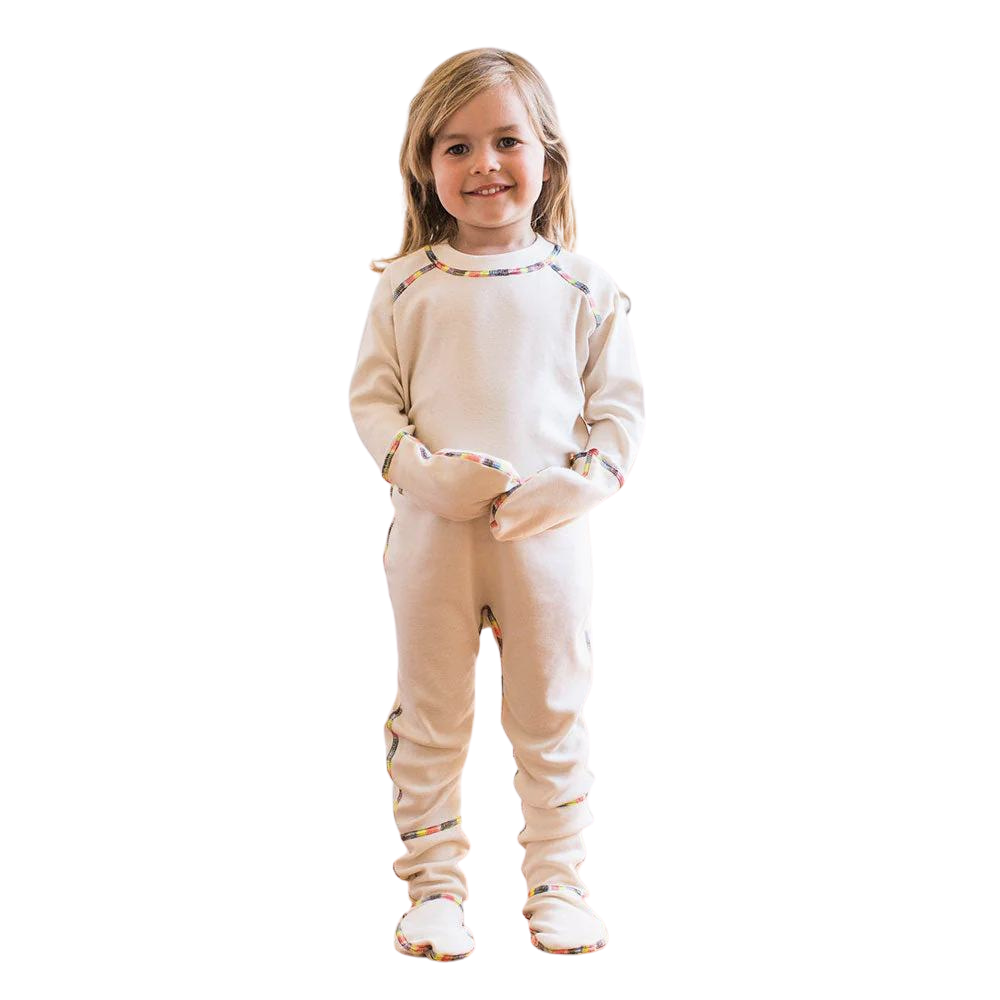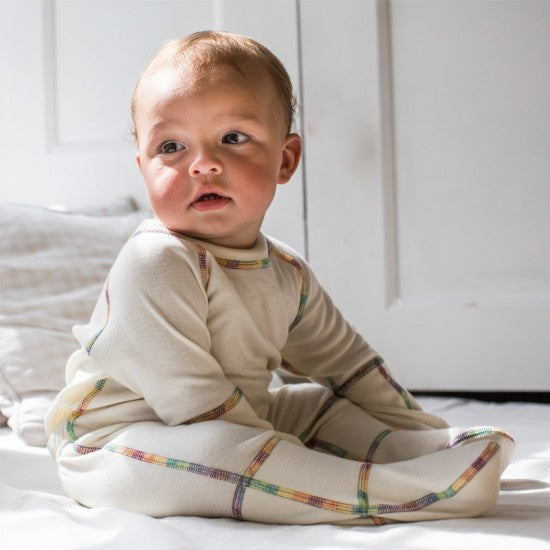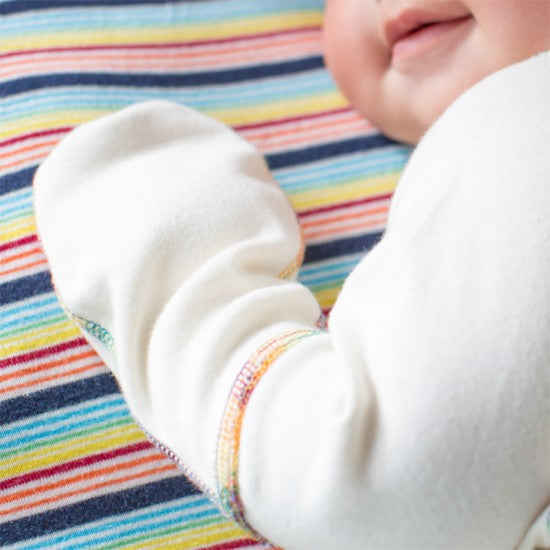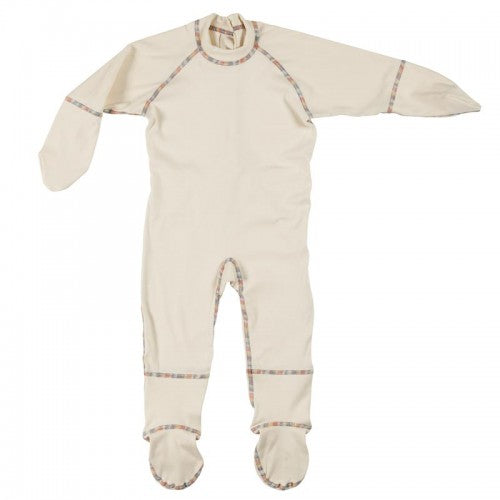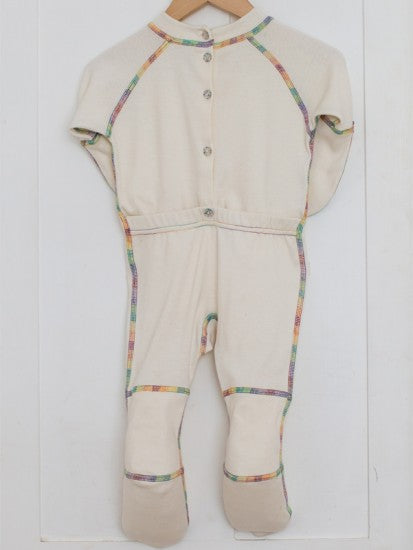 100% Organic Cotton Eczema Sleepsuit for Kids with Scratch Mitts and Footies
Cotton Eczema Sleep Suit
This eczema baby sleep suit provides complete coverage and skin protection from scratching for sensitive skin during eczema flare ups. Wearing this cotton eczema suit during the day or overnight will allow atopic dermatitis to heal and provide complete comfort. Works great as irritation free eczema pajamas for babies and toddlers.
Closed mittens
Flat seams inside and out.
Mid-weight cotton fabric protects skin without being too hot.
Double layer of protection around hands/wrists and feet/ankles.
Button back closure with latex-free elastic waist.
Exterior, tear off tags.
Latex free.
Works great as a dry layer over wet wraps for wet wrap therapy. 
Check out the coordinating 100% organic cotton itch relief clothing: Scratch Mittens Pajama Top and Footed Pajama Pants. 
For something completely different, try our Remedywear TENCEL and Zinc gloves for kids.
Sizes are in centimeters. Measure the height of your child from the top/crown of the head to the bottom of the heel. Sizes are generous and based on height, not age. Please order true to size/measurements.
Machine wash garments inside out on hot setting after each wearing to prevent pilling and cream/oil buildup. Do not use fabric softener. Tumble dry cool only.