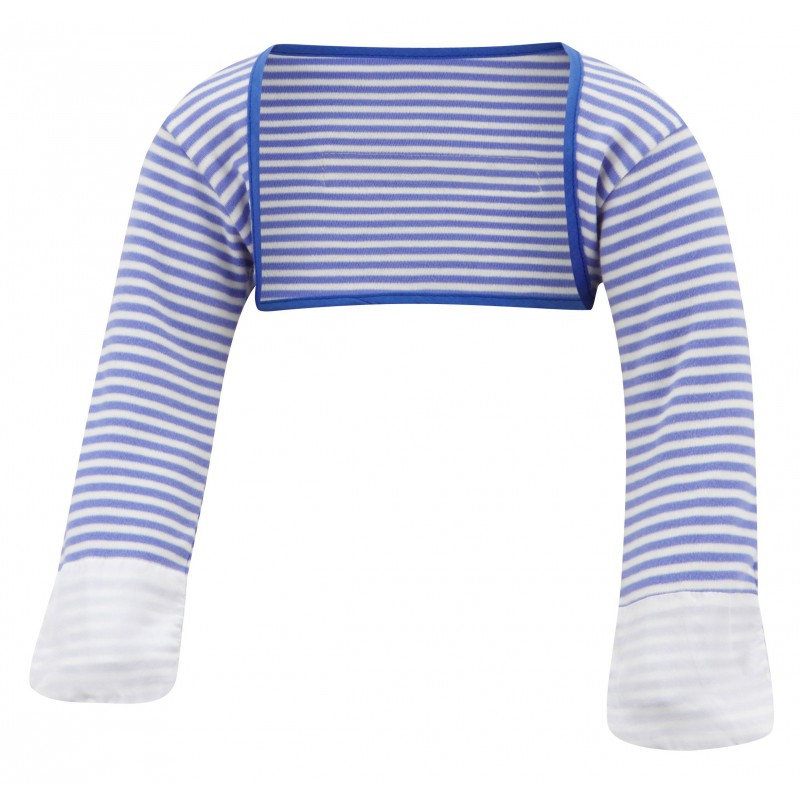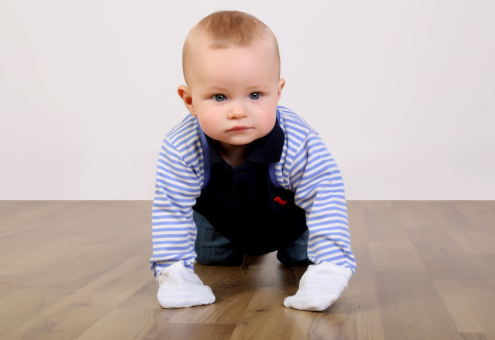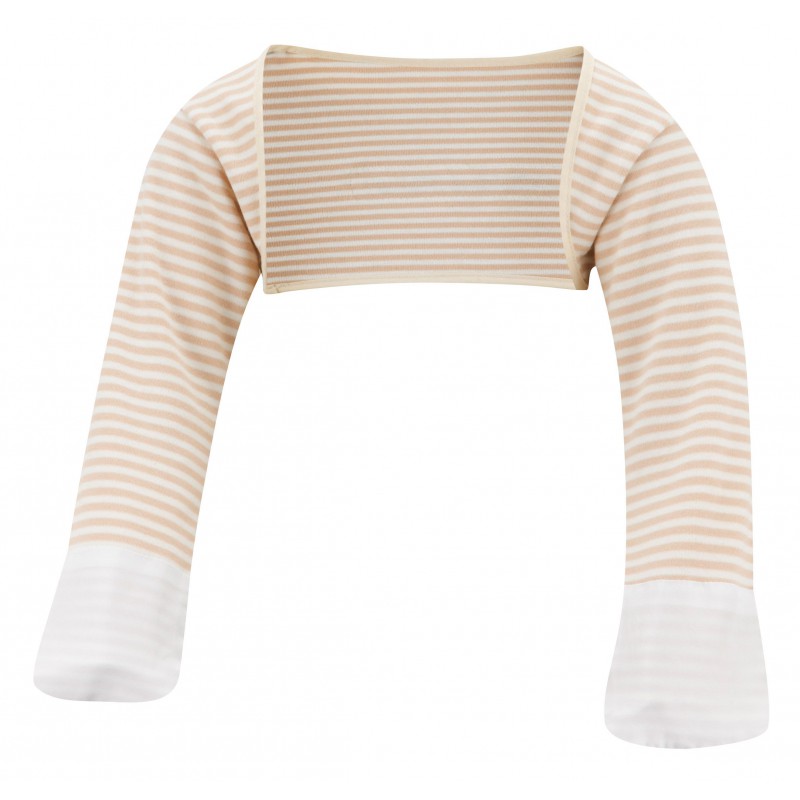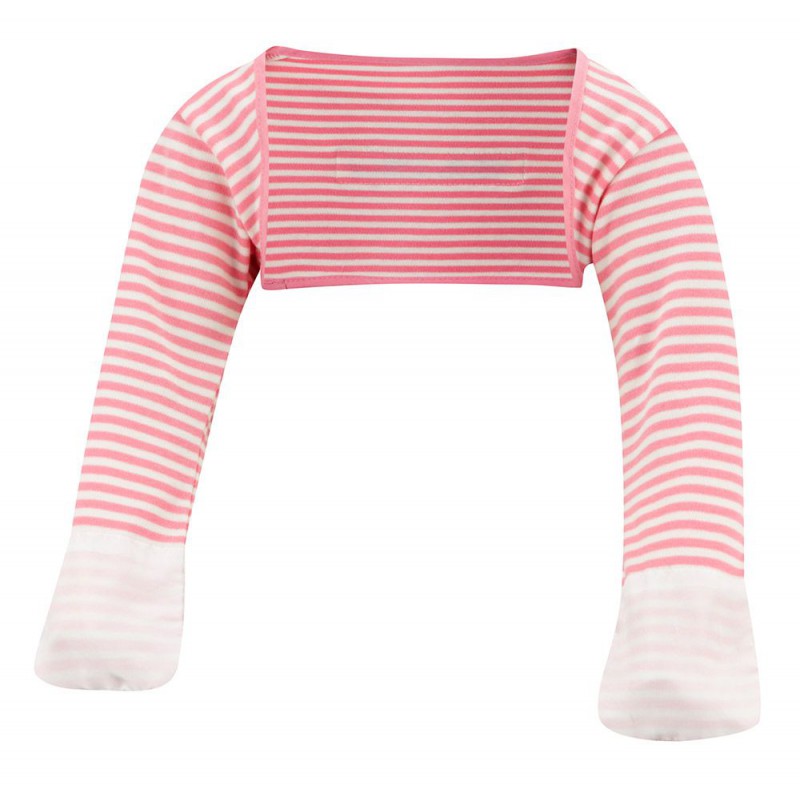 Cotton ScratchSleeves with Scratch Mittens (STRIPES)
Color:
Blue (White Stripes)
Scratch Mittens for Babies
ScratchSleeves' scratch mittens are a first great step in healing your child's itchy, irritated or infected eczema. These stay-closed scratch mittens for babies with eczema are specifically designed for older babies and children to help protect delicate skin from relentless scratching, while keeping their skin cool and comfortable. Made with 100% stretch cotton sleeves and silk mittens, these ScratchSleeves can be used both during the day over regular clothing or at night to prevent scratching while they sleep.  
Benefits of ScratchSleeves Scratch Mittens:
Loose fitting 100% cotton with natural silk mittens that are gentle on the most irritated skin.
Double layer stay-closed silk mitts protect delicate skin from even the most vigorous scratching.
Cooling, breathable interlock cotton knit provides stretch and helps babies and kids stay comfortable and sweat free.
Polycotton binding around edges to maintain a snug fit.
Prevents scratching due to eczema, psoriasis, seborrheic dermatitis and chicken pox and protects from hair-pulling, thumb-sucking, feeding-tubes, and much more.
Oekotex-100 certified fabrics means no harmful chemical residue. 
Scratchsleeves available in long sleeve eczema pajamas too!
Look for full body coverage, we have eczema sleepsuits in organic cotton. Or just for hand coverage, try our Remedywear kids gloves in TENCEL and Zinc.
Smaller sizes (up to 9 months) have no shoulders and a cut-away neck line to keep little ones as cool as possible and so ScratchSleeves are easy for parents to use. Larger sizes have shoulders to keep them fitting comfortably and to ensure that ScratchSleeves stay firmly in place on more active children.
100% cotton body with silk mittens.
Machine washable at 40 degrees using non-biological detergent. Can be tumble-dried.