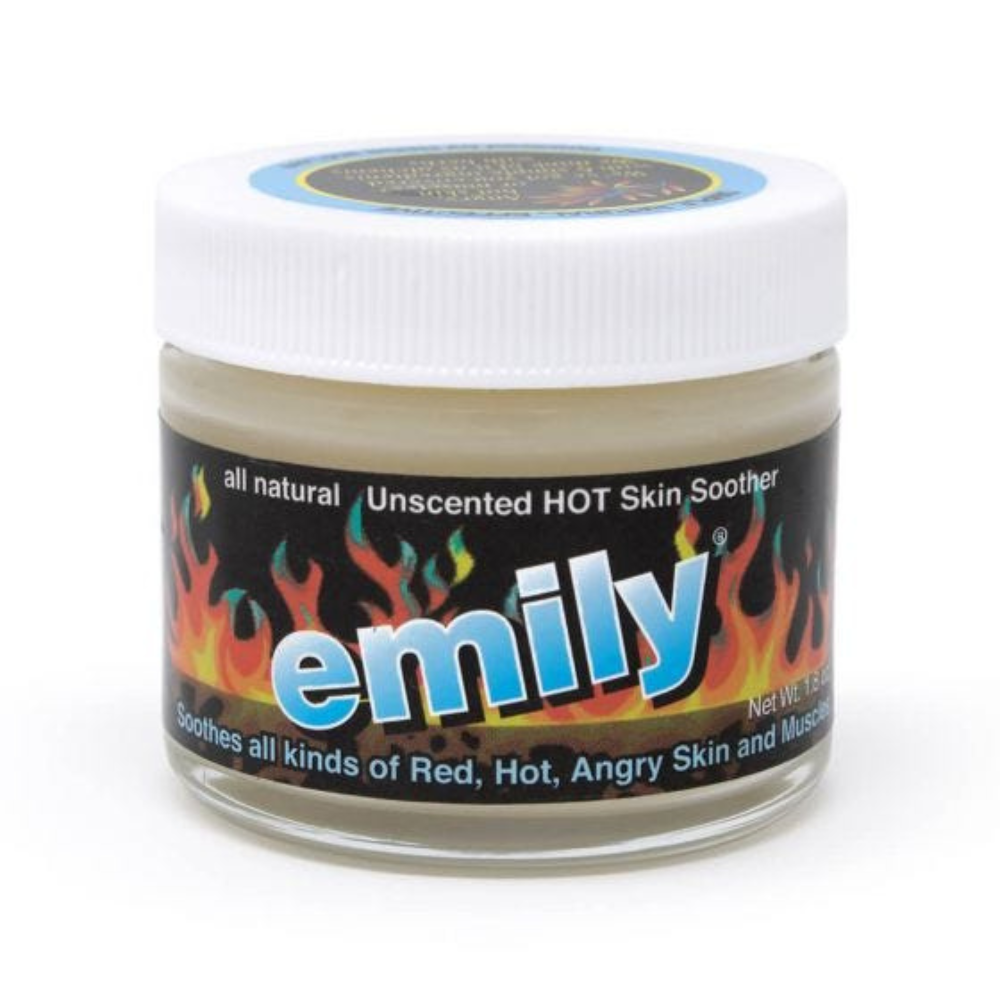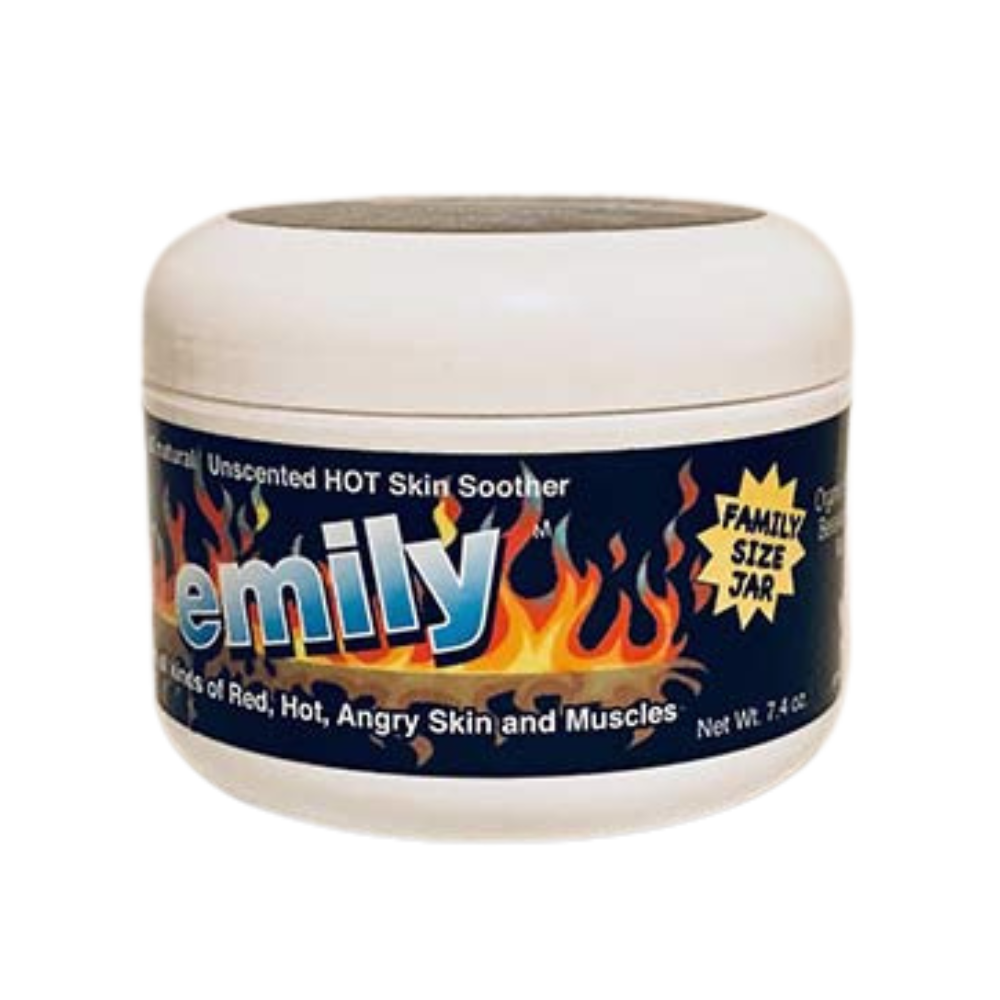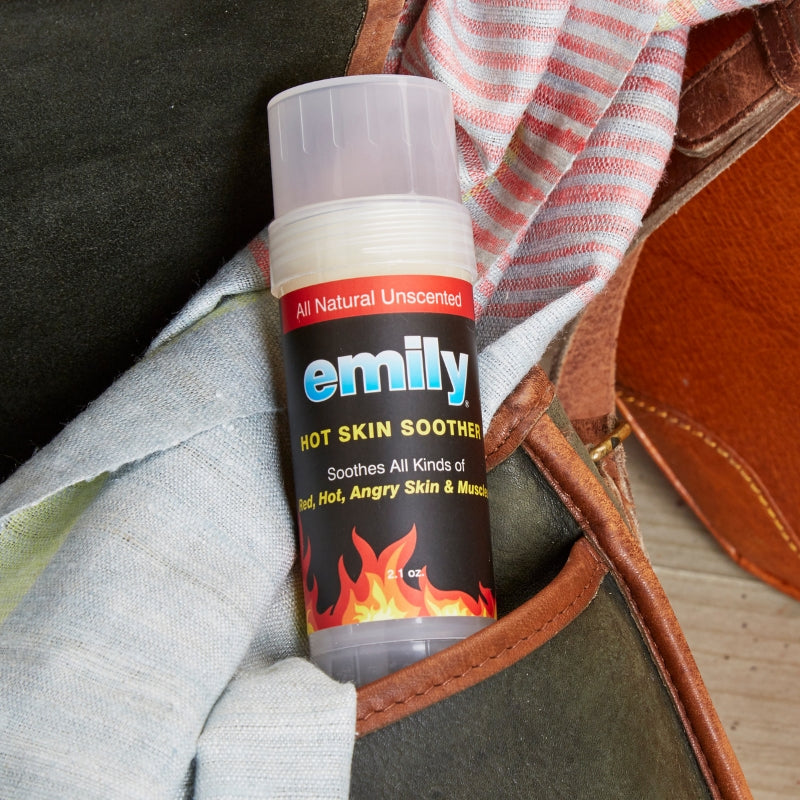 Emily Skin Soothers for Red Eczema Rashes - "Hot Skin Soother"
Red Eczema Rash Treatment
100% satisfaction guaranteed or your money back within 30 days of purchase.
This balm by Emily Skin Soothers calms red eczema rashes, hot/tired muscles, sweat rashes, and heat rashes. If you have sweat or heat induced eczema or your eczema is oozing, inflamed, red or angry looking, then this is the product for you! It relieves irritation in skin folds, armpits, groin area, and elbow and knee creases. Treats topical bacteria, yeast, and fungus.  Heals weeping, crusty dermatitis. Melt down to use as treatment for seborrheic dermatitis. 
Contains certified safe herbs.
GMO free.
Made in the USA.
1.8 ounces.
Not sure which products is right for you? Try our Emily Skin Soother Sample 3-Pack.  
Check out the rest of the Emily Skin Soother products:
"Baby & Adult Soother" for Itchy Eczema
"Super Dry Soother" for Thick, Dry Eczema
"Liquid Soap Soother" Natural Body Wash for Eczema
Product Safety
Our herbs are the highest quality and are from the highly respected Mayway Company, an American company that batch tests all of its herbs for contaminants, heavy-metals, and pesticides and does not use sulfur preservatives.
Please read the full ingredient list for any known irritants or allergies. We advise trying new products only on a small patch of skin at first to make sure there is no reaction. Any natural product on the market could contain an ingredient that won't agree with your skin.
Organic Sunflower Oil, Beeswax, Frankincense, Red Peony Root, Dictamnus Root Bark, Phellodendron Bark.