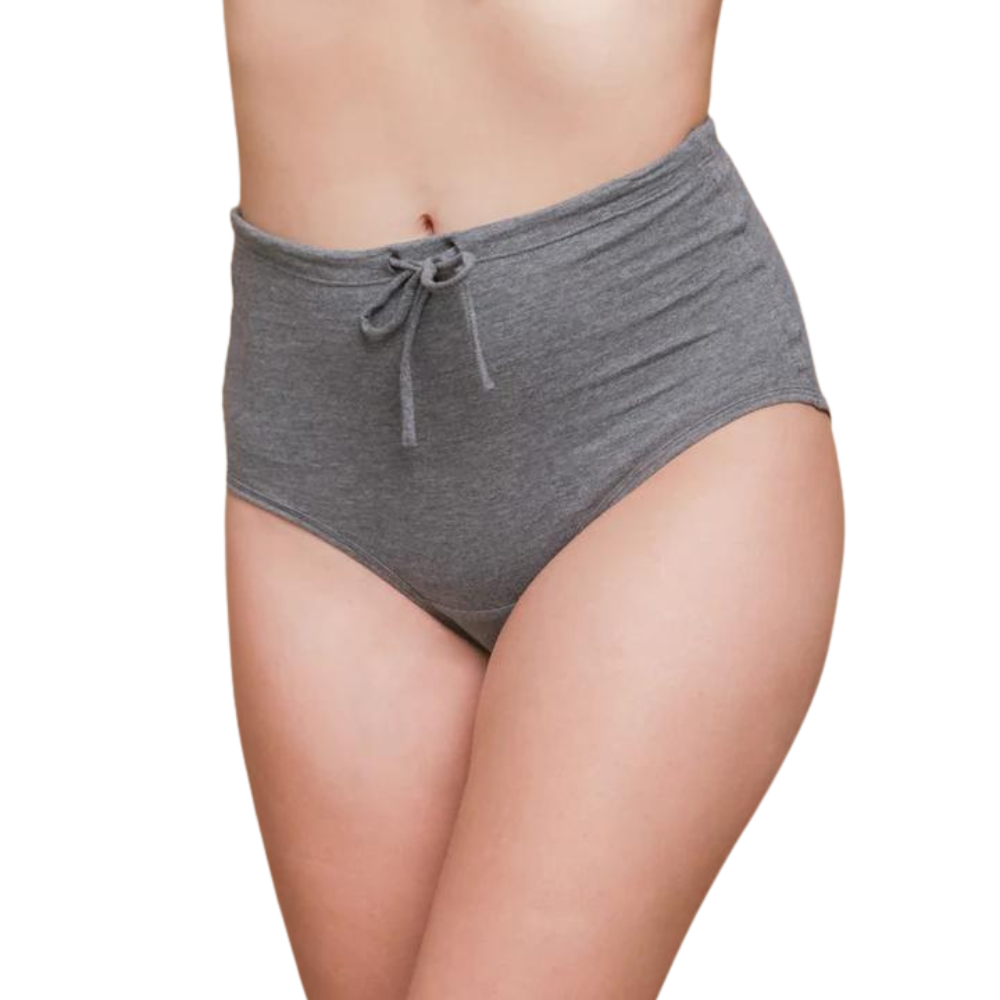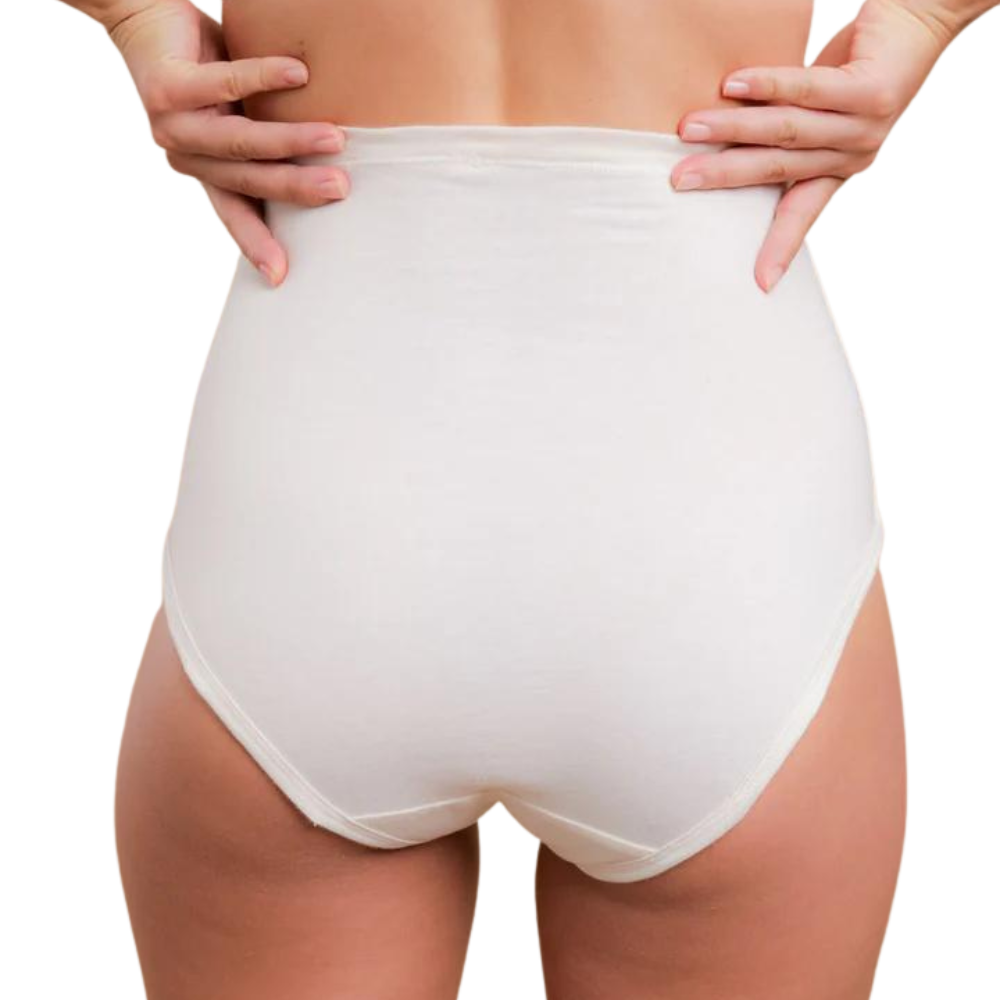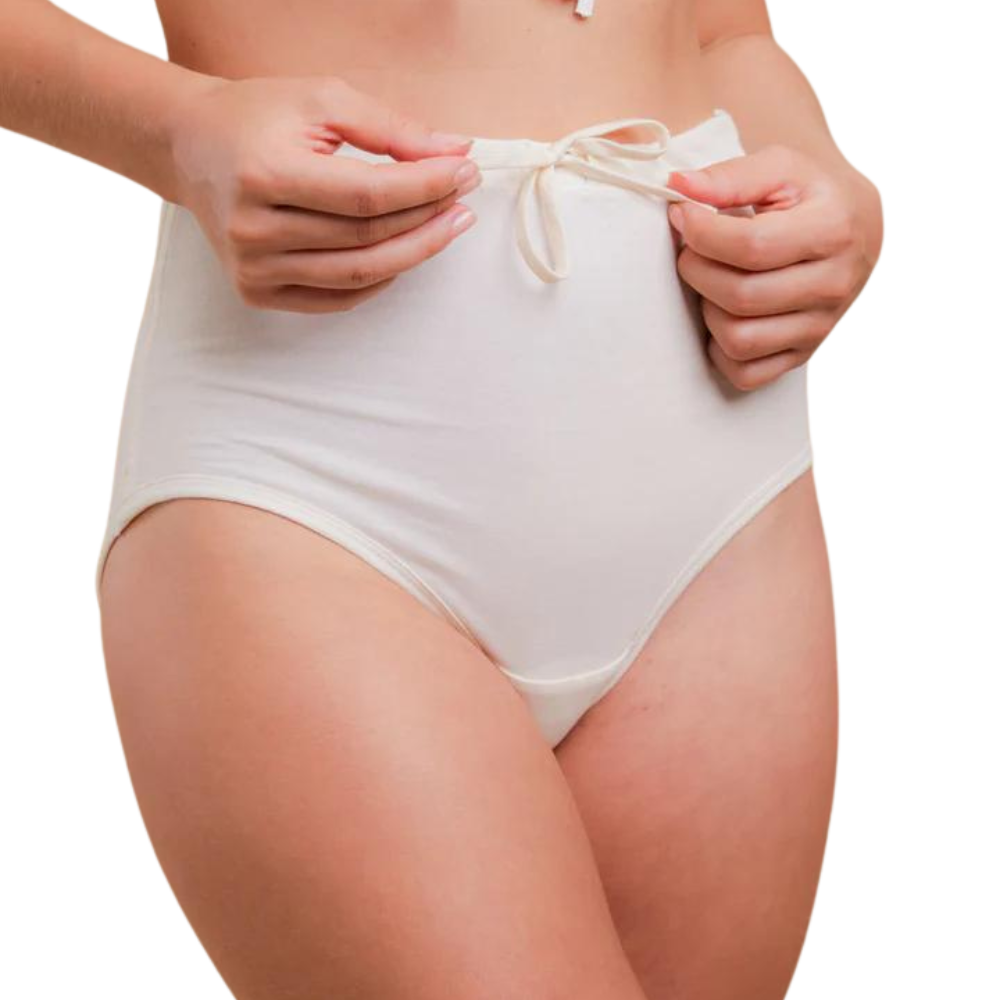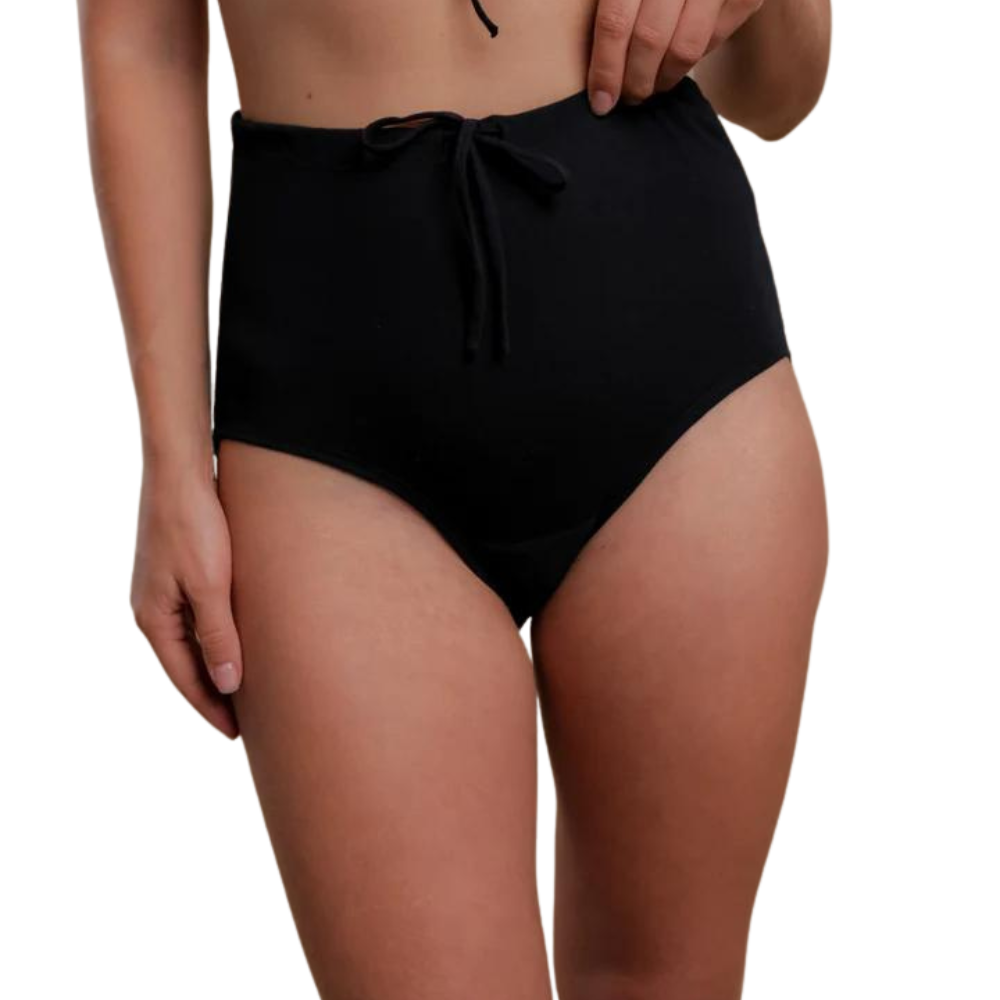 100% Organic Cotton Women's Drawstring Elastic Free Panties - High Waisted Cotton Brief Panties - 2 Pack
These High Waisted Cotton Elastic Free Panties by Cottonique are made for those with sensitive skin, vulvar eczema or vaginal dermatitis or psoriasis. Not only do these organic cotton high waisted underwear offer high-waist support and comfortable fit with an adjustable drawstring, but they are also spandex and latex-free. They are also made from 100% organic cotton that is chemical-free and synthetic-free, making them the perfect underwear for sensitive skin.
With high-cut leg openings, full rear coverage, and a double panel crotch liner, you don't have to worry about your underwear pinching or rubbing against your skin throughout the day.
Looking for another style? Check out this High Cut panty and Waist Briefs. We also have 100% Organic Cotton Lounge Pants for Women.
High-waisted fit with drawstring (elastic free)
High-cut leg openings
Spandex & Latex Free
Formaldehyde Free, Bleach Free, Chlorine Free
Full rear coverage and double panel crotch liner
100% Organic Cotton
Irritation-Free label for Sensitive Skin
2 Pack
100% Organic Cotton certified with Global Organic Textile Standard (GOTS). Latex free, spandex free elastic at waist and leg openings. Free from Gallate chemicals, Cocamidopropyl betaine (CAPB), Carba mix chemicals, Thiurams, Chlorocresol, and other harsh chemicals.

**POLYESTER ALERT: Colors other than white have seams that are finished with high quality core spun thread with polyester filament core and natural cotton cover.
• Do not use fabric softeners, conditioners or bleach.
• Wash in cool water (never hot) using a mild detergent, then rinsed thoroughly.
• Dry flat or use a cool iron if necessary.
• If using a dryer, garment should dried on the lowest temperature to minimize shrinkage.