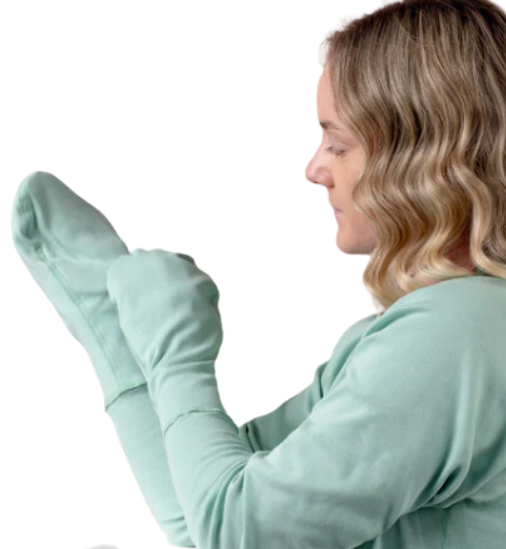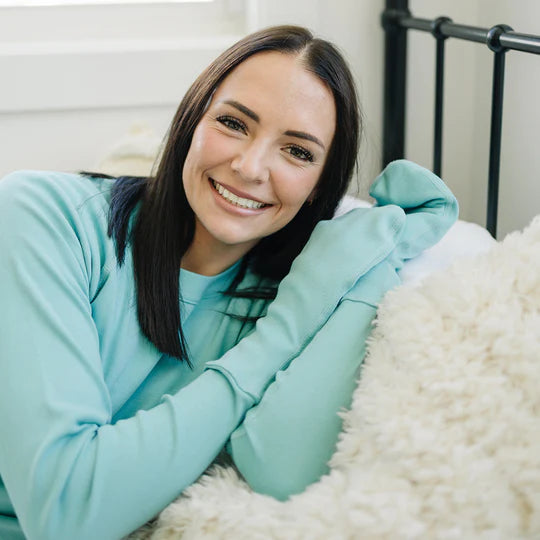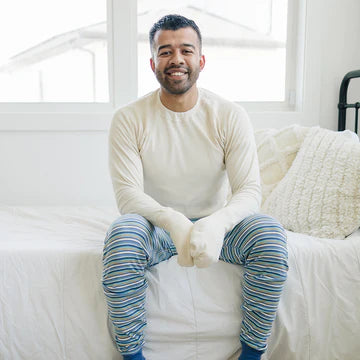 100% Organic Cotton Closed Eczema Mittens for Adults
Eczema Mittens for Adults
Sometimes getting a good night's rest with eczema can seem almost impossible. Between the relentless scratching, burning, or pain, it can keep you up all night long.
This top with cotton mittens for adults is perfect for soothing your eczema, as well as preventing further irritation. Made with mid-weight 100% organic cotton that also provides a double layer of protection around the wrist, it's the perfect top with cotton mittens for adults with eczema Can be worn during the day or as a dry layer when wet wrapping overnight.
Coordinates with these Pajama Pants for Eczema.
Closed mittens.
Flat seams inside and out.
Latex free.
Mid-weight cotton protects skin without being too hot.
Double layer of protection around hands/wrists.
Exterior, tear-off tags.
Works great as a dry layer over wet wraps.
Check our clothing for adult eczema.
Machine wash garments inside out on hot setting after each wearing to prevent pilling and cream/oil buildup. Do not use fabric softener. Tumble dry cool only.