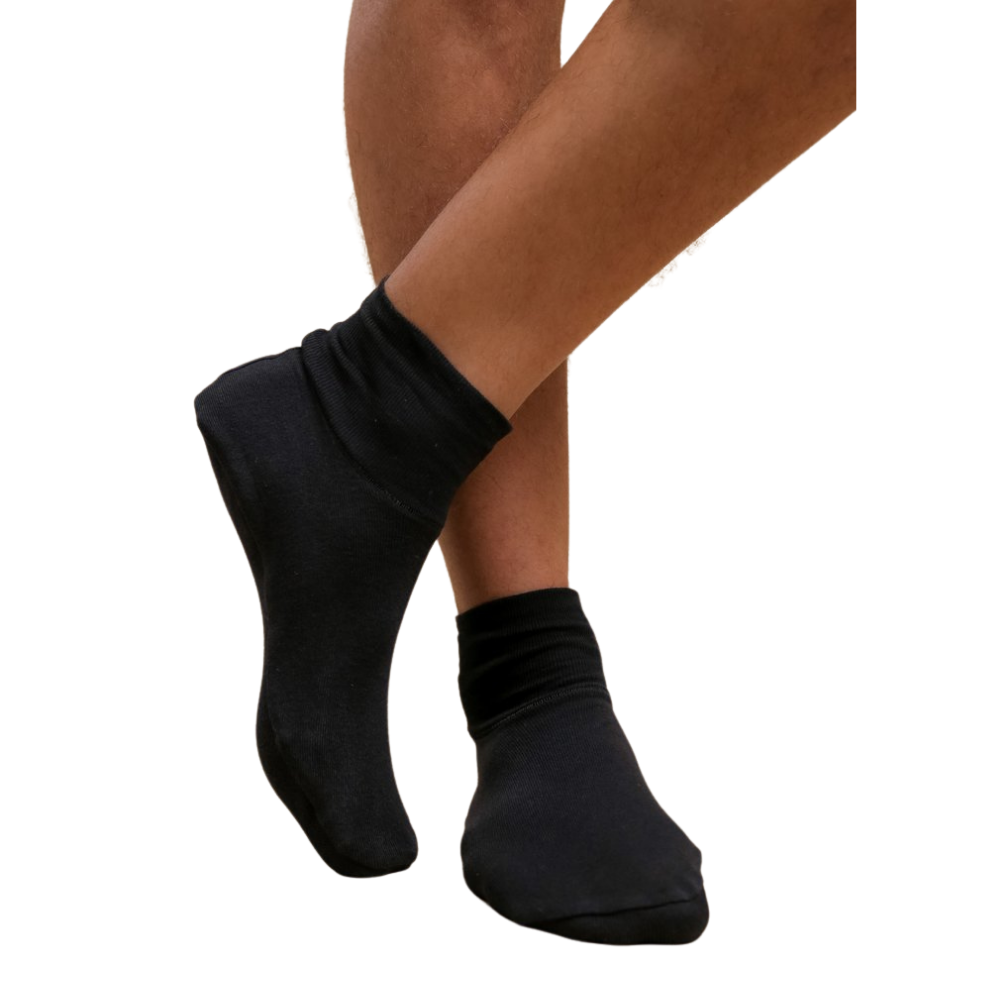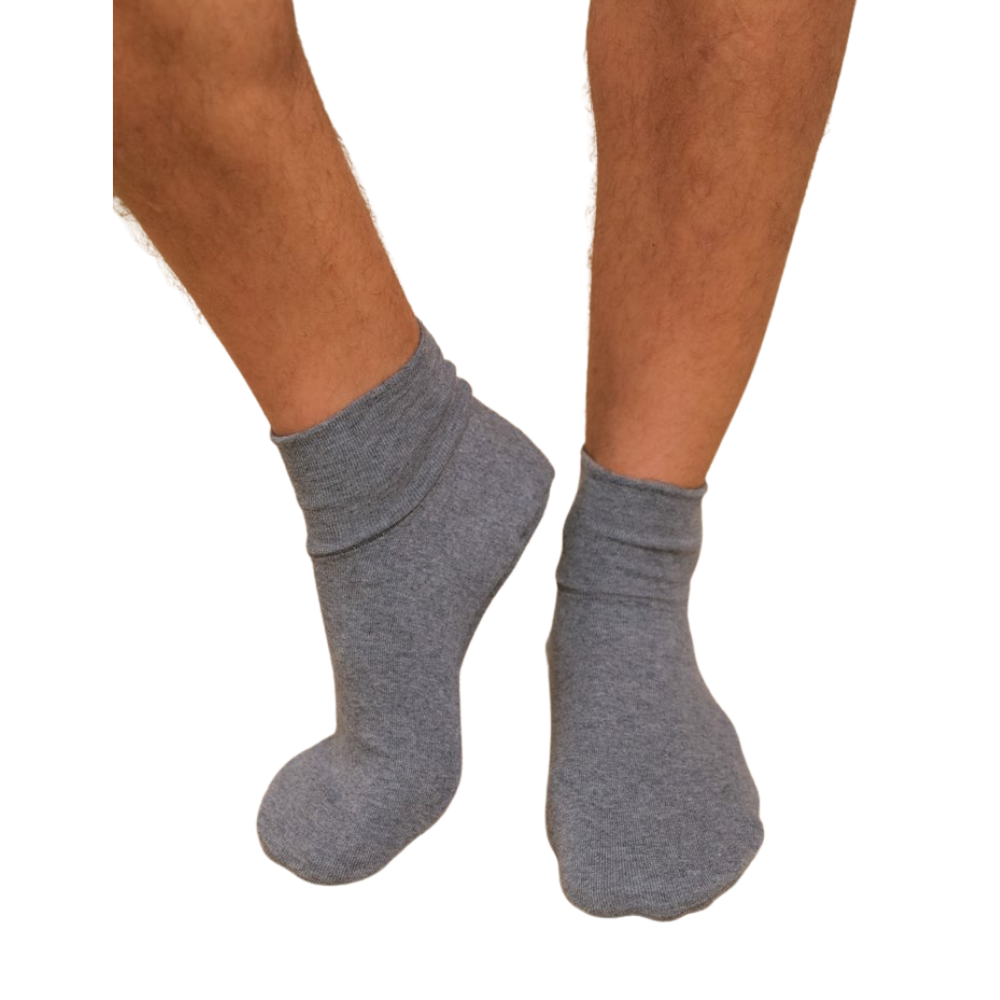 100% Organic Cotton Booties for Adults - 2 Pack
100% Cotton Ankle Socks for Adults
Beat the itch with these comfortable cotton booties. Offering a snug fit, these allergy-free high ankle socks stay in place without sliding or slipping. Thanks to their covered seams, these mid-cut socks are an excellent choice for those with sensitive skin. What are you waiting for? Step into comfort with our 100% cotton ankle socks!
We also have latex-free hypoallergenic socks. 
100% Organic Cotton

Features double lining for maximum comfort and absorbency
Covered seam prevents rubbing and agitation
Spandex & Latex Free
Chemical-free & Synthetic Free
Textile Dye-free & Resin-free for sensitive skin
Great for foot eczema, fungal infections, athletes foot, and psoriasis
2 pairs/pack
100% Organic Cotton certified with Global Organic Textile Standard (GOTS).

Free from Gallate chemicals, Cocamidopropyl betaine (CAPB), Carba mix chemicals, Thiurams, Chlorocresol, and other harsh chemicals. Recognized by American Latex Allergy Association.

**POLYESTER ALERT: Colors other than white have seams that are finished with high quality core spun thread with polyester filament core and natural cotton cover.
• Do not use fabric softeners, conditioners or bleach.
• Wash in cool water (never hot) using a mild detergent, then rinsed thoroughly.
• Dry flat or use a cool iron if necessary.
• If using a dryer, garment should dried on the lowest temperature to minimize shrinkage.